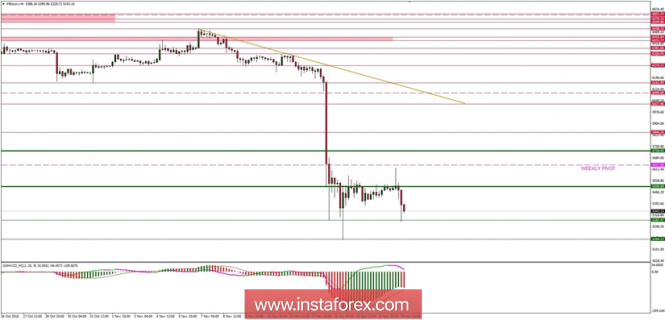 Since the beginning of Bitcoin, banks have denied its use or the possibility of changing the global financial system. Central banking also negates the position of cryptocurrencies, and recent reports from the European Central Bank (ECB) only confirm the negative attitude of financial institutions to digital currencies. On its Twitter profile, the ECB added an entry on Bitcoin cryptocurrency. They wrote that "Bitcoin was an extremely clever idea. Unfortunately, not every clever idea is a good idea. " These words came from a French economist, Benoit Coeure, who was a member of the board of directors at the ECB.
These words fell during the Economics of Payments conference, which took place on November 15, 2018, in the Swiss city of Basel. Benoit Coeure, chairman of the Commission for Payments and Market Infrastructure of the Bank for International Settlements and member of the ECB's management board, spoke about his view on cryptocurrency infrastructure.
"A thunderbolt can hit me for saying it – but Bitcoin was a very clever idea. Unfortunately, not every clever idea is a good idea. The possibilities of blockchain are numerous, but Bitcoin's problems are also huge. I believe that Agustin Carstens summarized the cryptocurrency well, saying that Bitcoin is "a combination of a speculative bubble, Ponzi scheme and ecological disaster" – he said at a conference in Basel.
Coeure also said about blockchain technology, which has many advantages and is currently used by central banks for pilot electronic currency projects. As he said, in countries that are moving away from cash payments, research on the implementation of digital currencies is underway. Sweden is such a country, which is working on the project of "e-crown", the electronic national currency. Earlier this year, the Markets Committee published the first study on digital central currencies (CBDC).
On Friday, September 14, the President of the European Central Bank, Mario Draghi, announced the current lack of interest in the issue of cryptocurrency supported by the central bank. Draghi drew attention to the fact that they are considering such a possibility in the future. The European Central Bank (ECB) currently has no plan to issue a digital currency, because cryptocurrencies are still unstable, and the use of physical cash is still high in the euro area – he wrote in the Draghi letter.
Let's now take a look at the Bitcoin technical picture at the H4 time frame. The market consolidated over the weekend in the narrow zone of $5,637 – $5,287 but eventually broke out of it towards the level of $5,287. This level is being tested now and if the test fails, the next target for bears is seen at the level of $5,164. The momentum remains weak and negative, so move down will be simply a continuation of the larger time frame trend.
The material has been provided by InstaForex Company – www.instaforex.com
Source:: Bitcoin analysis for 19/11/2018