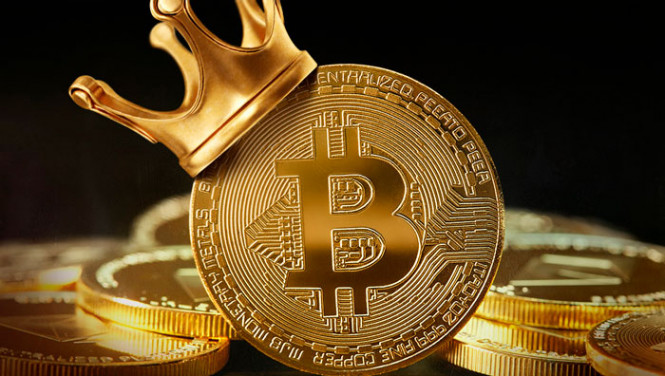 The cryptocurrency sector causes the continued interest of investors at any time, even during the COVID-19 pandemic. Experts consider the digital industry to be an early ground for the most incredible forecasts, which has been repeatedly confirmed in practice. One of the fantastic predictions was the recent claim that the price of bitcoin could rise to $ 75,000.
The author of the shocking prediction is writer, investor and crypto enthusiast Robert Kiyosaki. He confidently states that the further movement of Bitcoin will definitely increase, and the price of a key digital asset will reach an impressive $ 75,000 in three years. Moreover, the investor expects an annual increase in the value of MTC by 97%, noting its novelty and financial attractiveness.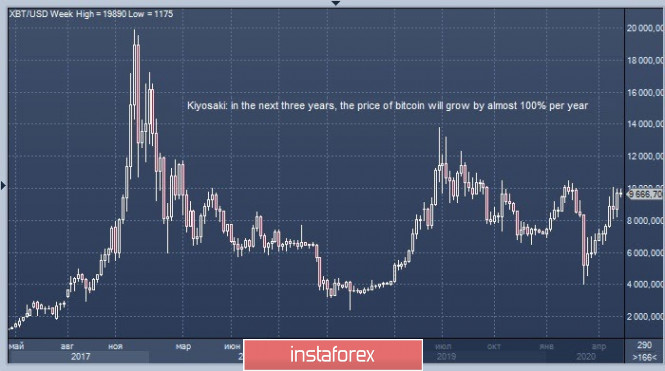 According to R. Kiyosaki, the impulses of Bitcoin growth will be strong cash injections from the US Federal Reserve and the growing agony of the global economy. He is sure that these factors will help rise not only in virtual currency, but also in precious metals, primarily gold and silver. In addition, Kiyosaki believes that the financial picture of the world will undergo significant changes over the next three years.
However, many experts do not share the point of view of R. Kiyosaki, but the positive changes caused by the recent halving of bitcoin can be noted. Analysts record the scrapping of the global downward trend in the PTS, which hung over a digital asset.
This week, Bitcoin began on a positive note, adding about 3% per day and rising to $ 9800. Currently, the no. 1 cryptocurrency continues to struggle for the psychologically important barrier of $ 10,000. If it is overcome, the PTS will open the way to growth up to $12,000 and up to $13,000. At the moment, bitcoin is fighting near the levels of $9729–$9731, and the fight promises to be difficult.
According to analysts, the cryptocurrency market is currently undergoing asset redistribution, which is a positive sign. Specialists consider this an important step towards the growth of the digital industry. Thus, Bitcoin is still leading this movement, rushing to new heights. It can be noted that since the beginning of this year, the no. 1 cryptocurrency has added 36%, despite the COVID-19 pandemic. Thanks to this, Bitcoin is recognized as one of the best virtual assets, whose performance is extremely high.
The material has been provided by InstaForex Company – www.instaforex.com