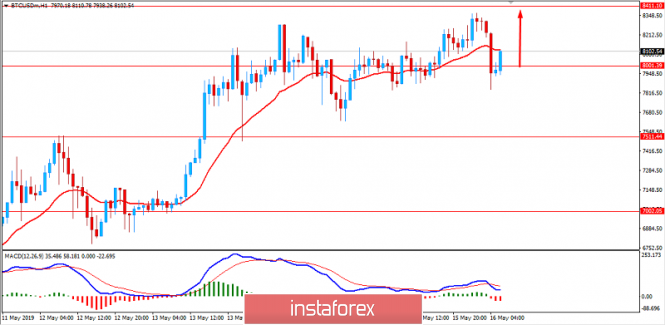 Bitcoin leapt higher above $8,000 and reached $8,370 amid the confident bullish momentum. However, it could not sustain the bullish pressure which resulted in a retracement towards $8,000 again.
Bitcoin extended upsides above $8,280 and $8,300. The price briefly touched a new 2019 high near $8,370, but it failed to continue a rally. According to reports and speculations, this time Bitcoin is expected to eclipse the previous crypto bubble momentum which could push Bitcoin to gain a higher value than ever before. With a bottom essentially confirmed, the price of Bitcoin has risen sharply due to FOMO. A new wave of speculative hope makes crypto analysts reflect on the winning streak that used to bring Bitcoin to its all-time high of $20,000. Experts are wondering what has changed since that time and what could lead to an even larger bullish run this time around.
Another reason is a wide variety of options available for investors, even institutions, to gain exposure into crypto markets. With Bakkt on the way, Fidelity having launched, and many more, Bitcoin is easier to invest in than before. Moreover, Bitcoin is even more valuable during the economic turmoil, is its value as an uncorrelated asset. The fact that Bitcoin and other cryptos don't follow other markets makes it an ideal choice for portfolio diversification.
To sum up, Bitcoin is still quite impulsive with the bullish momentum. The price is currently making corrections at near $8,000 from where it is expected to reach $8,500 and later the milestone price area of $10,000 in the coming days. As the price remains above $7,500-8,000 support, the impulsive bullish bias is expected to continue.
SUPPORT: 7,500, 7,850, 8,000
RESISTANCE: 8,250, 8,500, 8,750
BIAS: BULLISH
MOMENTUM: VOLATILE
The material has been provided by InstaForex Company – www.instaforex.com