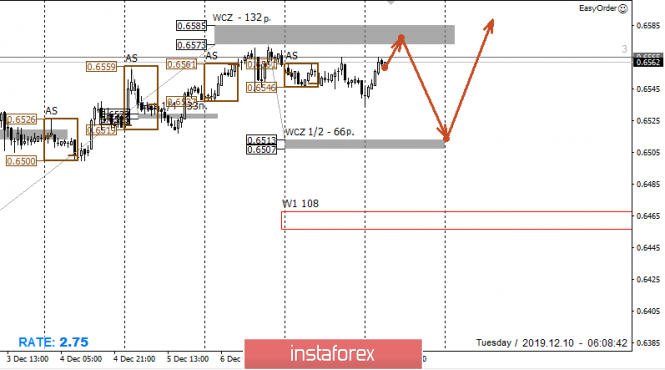 The pair tested the weekly control zone 0.6585-0.6573 at the end of last week. Now, for further growth, consolidating above the specified zone will be required. Otherwise, a reversal pattern will be formed. Growth remains a priority, so holding purchases and opening new ones is the basis of intraday trading. At the same time, there is a high probability of the formation of a local accumulation zone between two significant zones.
It is important to understand that the probability of updating the December maximum is 75%. For this reason, any purchases below yesterday's low will be profitable in the medium term.
Meanwhile, working in the direction of the decline will be possible if the test of a weekly control zone will lead to the appearance of a large offer and the formation of a false breakdown pattern. In this case, sales will come forward. The main objective of the reduction will be the Weekly Control Zone 1/2 0.6513-0.6507. Reaching this zone will allow you to fix part of the sales and transfer the rest to breakeven.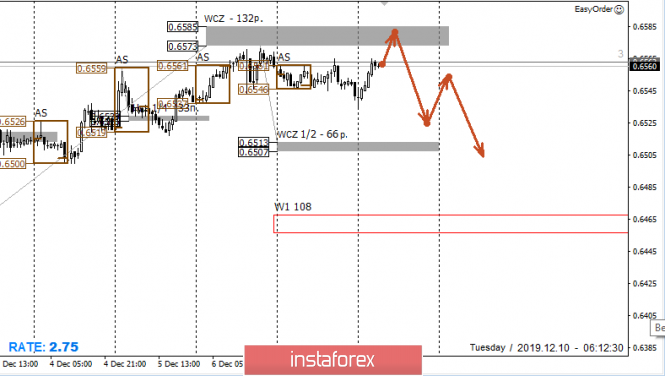 Daily CZ – daily control zone. The zone formed by important data from the futures market that changes several times a year.
Weekly CZ – weekly control zone. The zone formed by the important marks of the futures market, which change several times a year.
Monthly CZ – monthly control zone. The zone that reflects the average volatility over the past year.
The material has been provided by InstaForex Company – www.instaforex.com