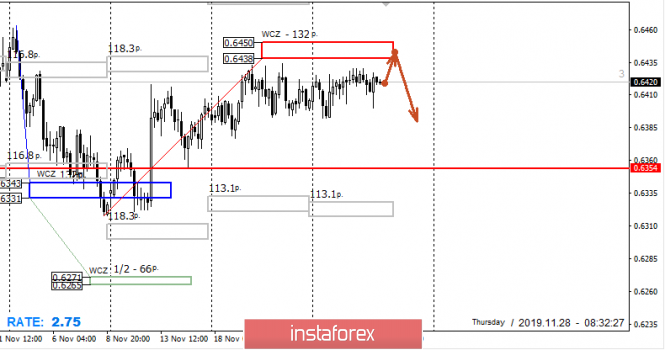 The flat lasted for two weeks, which allows you to work from its borders. The main target of growth remains the weekly control zone 0.6450-0.6438. Thus, reaching this zone will complete the main cycle of the upward movement. The emergence of proposals during the test of the specified zone will make it possible to enter a short position. At the same time, the formation of the pattern of "false breakdown" of the maximum of the last week is required.
Working within the framework of the flat implies fixing profit at its borders and entering the trade when forming the pattern of "false breakdown" or "absorption".
An alternative model will be developed if the closure of trading at the next US sessions occurs above the level of 0.6450. This will continue to work towards strengthening the New Zealand dollar. It is important to understand that there is a zone of a large accumulation of limit sell orders above the weekly maximum. The probability of its breakdown with consolidation does not exceed 50%.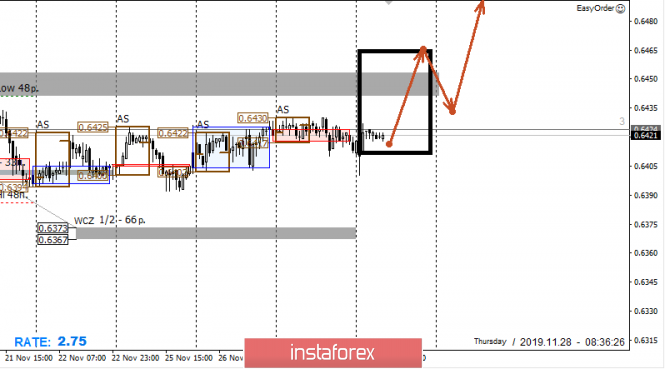 Daily CZ – daily control zone. The zone formed by important data from the futures market that changes several times a year.
Weekly CZ- weekly control zone. The zone formed by the important marks of the futures market, which change several times a year.
Monthly CZ – monthly control zone. The zone that reflects the average volatility over the past year.
The material has been provided by InstaForex Company – www.instaforex.com