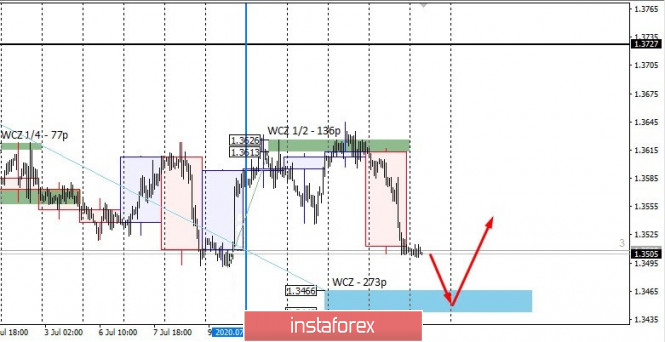 Working towards strengthening the Canadian dollar is a priority, so sales opened after testing WCZ 1/2 1.3626-1.3613 should be kept. The purpose for a fall is the WCZ 1.3466-1.3442. Testing this zone will allow you to record part of the sales.
When working in a downward direction, you need to be prepared for a strong demand to appear after testing the weekly CZ.
The option to continue working within the established accumulation zone will develop if the test of the weekly control zone causes an absorption pattern to form in the direction of growth. This will open the purchase. The target of growth is the upper limit of the flat, which is formed by the current week's high.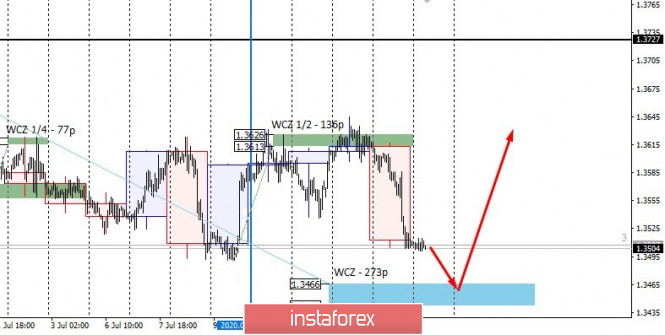 Daily CZ – daily control zone. The area formed by important data from the futures market, which changes several times a year.
Weekly CZ – weekly control zone. The zone formed by important marks of the futures market, which changes several times a year.
Monthly CZ – monthly control zone. The zone, which is a reflection of the average volatility over the past year.
The material has been provided by InstaForex Company – www.instaforex.com
Source:: Control zones for USDCAD on 07/16/20
Won't your trader friends like this?