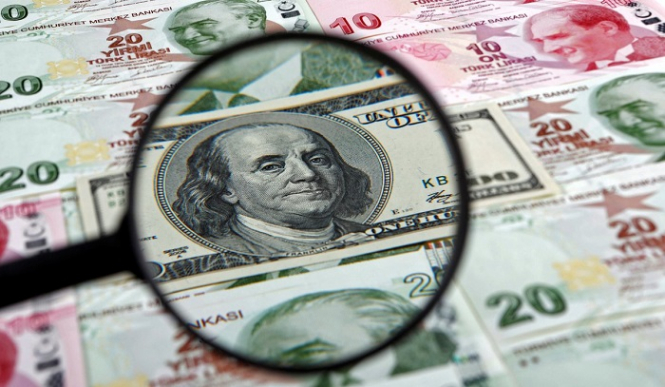 The EM markets run along the precipice edge before the US midterm elections on Tuesday. The Democratic Party, according to polls, will gain control in the House of Representatives, while the Republican Party must retain a majority in the Senate. In such a scenario, risky currencies and currencies of developing countries can win, analysts of Bank of America Merrill Lynch and Nomura International Plc predict. Most of all, in their opinion, the Turkish lira and South African rand will rise in price.
London bank strategist David Honor takes a tactical "bullish" position in emerging markets before today's US elections and on the eve of the November 30 trade summit.
The risks are extremely high, experts warn. On Monday, the index of imputed volatility of developing countries' currencies from JPMorgan Chase & Co. reached its peak level in a month due to hedging from wider price fluctuations in the options market.
It is almost impossible to predict the outcome of elections, therefore market participants rely on polls. Substantial support from Republicans could turn Donald Trump, who takes an even tougher stance on trade and immigration. The dollar will win, and risky currencies will suffer.
Opinion experts Citigroup
"The potential risks after the midterm elections, including the recession in the United States and impeachment, are likely to lead to increased risk aversion, which, as a rule, leads to a decrease in EM assets," write economists.
With an increase in the likelihood of such factors as recession and political paralysis in Washington, the dollar will be under pressure and weaken against the other currencies of G3. A cheaper US currency with growing risk aversion may indicate that EM will decline against the euro or the Japanese yen. However, their fall is not expected to be as strong as a weakening dollar.
Nomura International Forecast
The basic forecast of experts speaks well for the Democratic Party, which will receive a majority in the House of Representatives. This will have a downward pressure on the dollar and contributes to lower rates on the EM. This alignment will provide the Turkish lira and the South African rand with a tailwind.
Another scenario involving the preservation of a majority in the House of Representatives for the Republicans will lead to an increase in the yield of US bonds. The pressure on the currencies of Latin America and EMEA will increase.
It is possible that the full victory will be won by the Democratic Party. This scenario is unlikely, but there is a place to be. The leadership of Democrats in the Senate and the House of Representatives could lead to a massive sale of US bonds and stocks. It is noted that the subsequent risk aversion will put pressure on Latin American currencies, and in EMEA, the lira and the rand will show rapid growth.
The material has been provided by InstaForex Company – www.instaforex.com
Source:: EM currencies will grow in the absence of surprises in the US elections
Won't your trader friends like this?