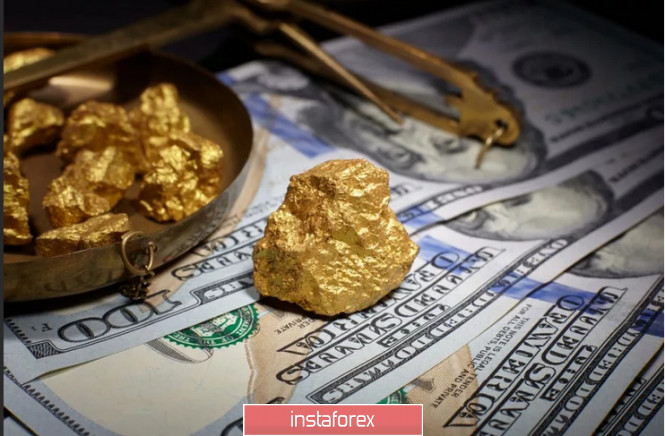 Australia and New Zealand Banking Group (ANZ) forecasts gold to reach $ 1800 per ounce in September, and rise in price to $ 1900 per ounce in December despite major sales last week.
"We are optimistic about the future despite the complicated macro statistics. The reason for which is the constant rise of central bank balances and the geopolitical tensions that keep on escalating. We think that the investors, who continue to increase their allocations for precious metals, are sitting on a gold mine, " said ANZ analysts Daniel Hines and Soni Kumari.
"The start of a new rise in gold prices remains unclear. The belief that most countries already passed the pandemic increased the risks, and now that investors are raising rates, assistance measures will soon be reduced. Nevertheless, we still expect gold to reach a record level in the second half of 2020, " they added.
"Fed Chairman Powell already warned that the current recession is much worse than any recession since World War II, and that long-term unemployment can damage the economy. In addition, the US-China relations are still tense, as the US continues to blame China for the pandemic. The US has also undergone unrest because of the riots that broke out after the death of an African-American under the hands of police. "
"Nevertheless, there are signs that the market is recovering sharply. Stocks are on the rise, with most of the major indexes rising in recent weeks. The S&P 500 rose 40% from its lows in the midst of a pandemic, and is now only 7% lower than the highest record reached in February. "
Although such growth in the stock market does not mean growth in the economy itself, these conditions are likely to support investor demand in the gold market. According to the World Gold Council, the average US portfolio would yield a 3–7% risk-adjusted return over the past decade if it was distributed in gold.
The material has been provided by InstaForex Company – www.instaforex.com
Source:: Gold quotes are soon to rise
Won't your trader friends like this?