USDJPY goes sideways
The US dollar retreated as traders took profit ahead of inflation data. The pair has been struggling to hold onto its new high above 131.20. A break below the immediate support at 130.20 reveals the bulls' caution in chasing after bids. Profit-taking may drive the price action lower and trigger a much-needed consolidation phase. 128.70 at the base of a previous bullish breakout coincides with the 20-day moving average, making it an area of interest. 127.00 on the 30-day moving average is a critical floor for the current uptrend.
EURCHF to reach 3-month high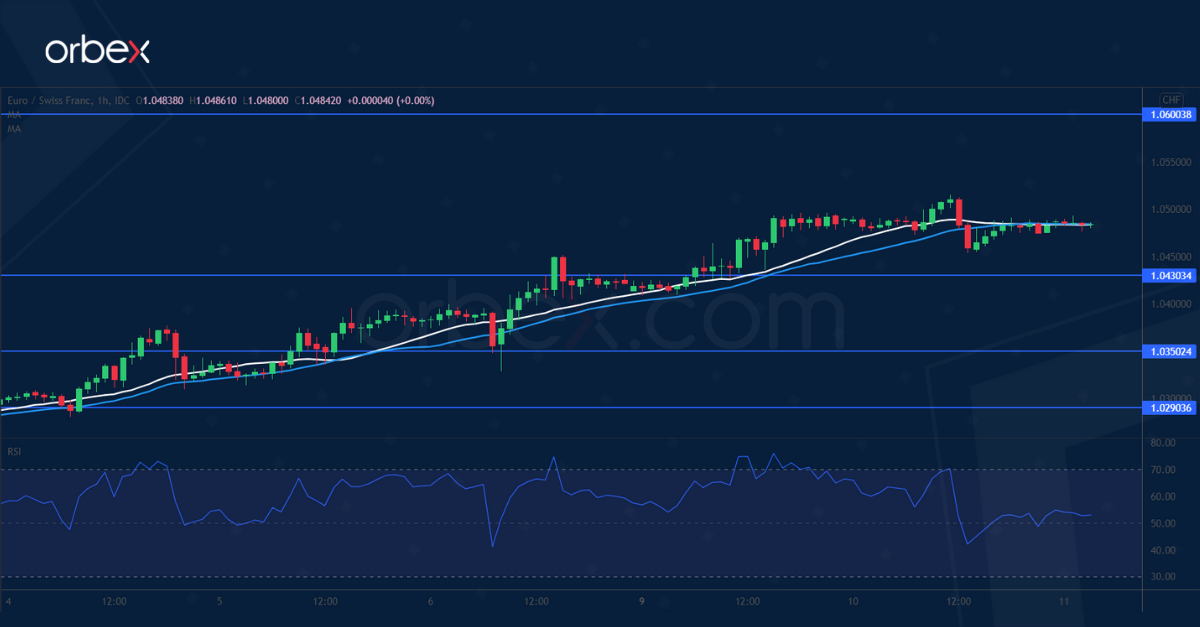 The euro strengthens as the German Bundesbank chief calls for rate moves in July. The rally accelerated after it broke above the daily resistance at 1.0450. A combination of short-covering and momentum buying has propelled the euro above the psychological level of 1.0500. This February's highs near 1.0600 are the next target. As the RSI repeatedly ventures into the overbought area, a pullback could alleviate the pressure from overextension. 1.0430 is a fresh support where trend followers may see an opportunity to jump in.
SPX 500 sees limited bounce
The S&P 500 fell as concerns over an economic slowdown grew. Sentiment is having a hard time to stabilise after the index fell below its 12-month low (4050). The RSI's oversold condition may briefly help lift offers as intraday traders unwind their positions. However, it would be too soon to call a bottom due to a lack of bids. Most buyers are wary of catching a falling knife and would stay on the sidelines for now. A rebound is likely to meet stiff selling pressure around 4180. 3880 could be the next stop when volatility makes its return.