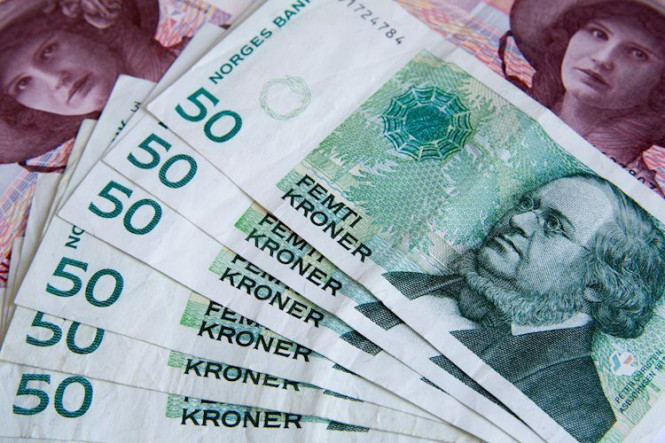 Among other world's leading currencies,the Norwegian payment instrument did not stand out in any special way. However, according to most experts, NOK experienced yesterday the best day in its history, sharply increasing its price.
On Tuesday, March 24, the Central Bank of Norway confirmed the possibility of an intervention in the currency exchange markets, announced last week. Analysts say that this was a turning point for sellers of the Norwegian currency. Market participants stepped up, taking seriously the threat of the regulator. As a result, the Norwegian krone in the pair USD / NOK went up by 6% against the US dollar and by 5% against the euro.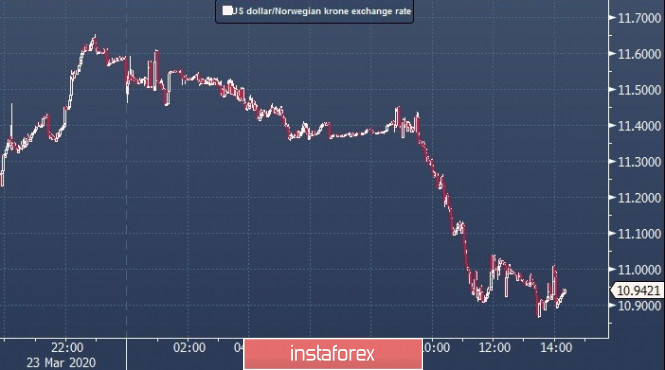 The current rise in the krone coincided with a wide rebound in a number of world currencies in the markets, demonstrating the reaction of traders and investors to promises of massive stimulus from the Central Bank of Norway. It can be recalled that the regulator warned the markets last week, threatening to intervene in their work for the first time in the last 20 years, that is, to conduct a currency intervention if the panic sales of NOK continue.
Moreover, it can be noted that the "Norwegian" currency survived the largest historical sale yesterday. The reason for this was a combination of factors, including a drop in oil prices and the economic collapse caused by the epidemic of the coronavirus COVID-19. As a result, Norway was particularly vulnerable to the threats facing the global and national economies, experts emphasize.
According to analysts, the Norwegian krone is currently one of the most volatile currencies in the world. Now, it is sharper than other currencies. At the same time, G10 reacts to oil price surges and a decrease in risk appetite. Due to this, experts remind market participants that significant changes in the krone's rate are expected in the near future. Nevertheless, experts are sure the introduction of incentive measures by the Central Bank of Norway will help the national currency.
The material has been provided by InstaForex Company – www.instaforex.com
Source:: Northern leader: The best day for the Norwegian krone