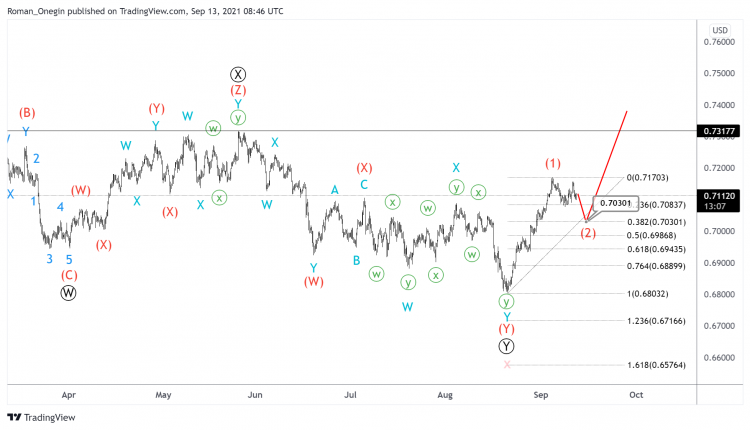 NZDUSD has seen the formation of an intervening wave x of a cycle degree. Wave x is a double zigzag consisting of primary sub-waves, the last part of which is an intermediate double zigzag (W)-(X)-(Y).
After impulse wave (1) ended, the market began to decline in a shallow correction (2). The intermediate wave (2) can end near the target level of 0.703.
At that level, the entire wave (2) will be at 38.2% of impulse (1). Prices could rise above the previous maximum of 0.731, at the primary wave Ⓧ.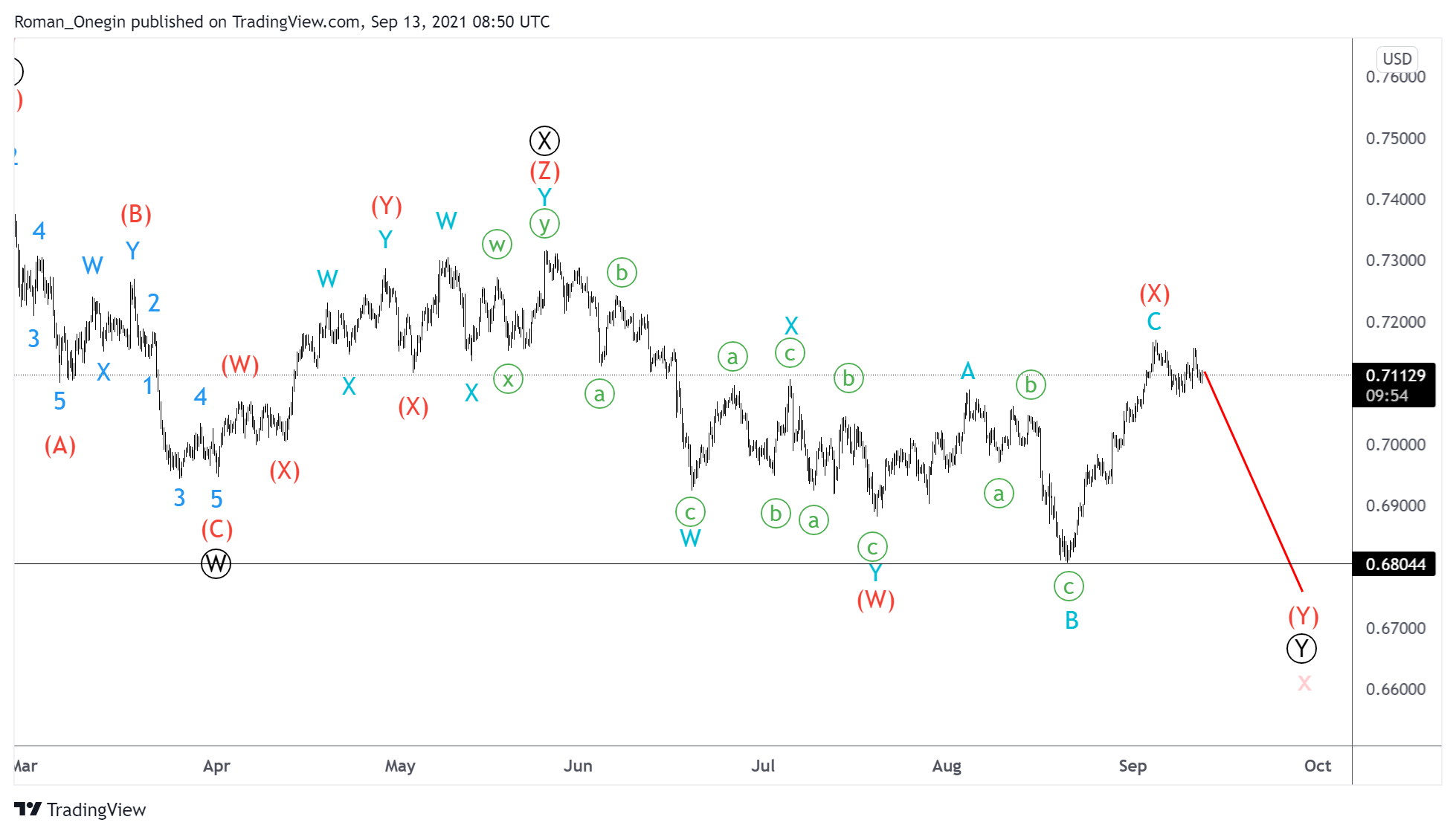 An alternative scenario indicates that the interventing wave x of the cycle degree may not be complete yet. According to this view, the last part of this wave is still under development. It consists of intermediate sub-waves (W)-(X)-(Y), where wave (X) was recently formed.
The wave (X), by its structure, is a simple flat. After the full completion of this flat, the market began to move down in a new bearish wave (Y).
In this case, the previous minimum shown by the minor wave X determines the target.
Thus, in the coming trading weeks, we may see the market decline below the level of 0.680, as indicated on the chart.
Won't your trader friends like this?