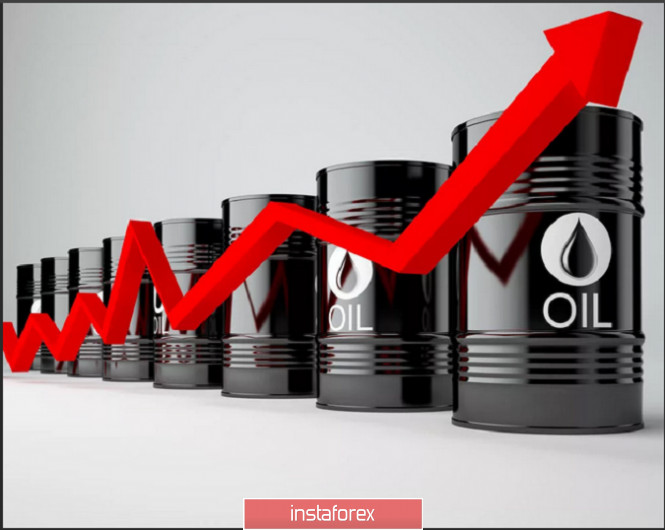 US futures jumped by almost 20% on Thursday. Trump's tweet raised tensions between Iran and the US, jeopardizing oil transportation in the Middle East.
The oil market arose with US President Donald Trump's announcement that he instructed the US Navy to fire at Iranian ships if harassed. Later, he added that the rules of warfare remained unchanged.
Iran's Revolutionary Guard head said that Tehran will destroy US warships if it threatens security.
According to Warren Patterson of ING, these statements "exacerbate tensions between the US and Iran. However, given the oversaturation of the oil market, it is difficult to see how this will provide long-term support to the market if the situation does not worsen further."
Oil rallies to accelerate production cuts in OPEC countries:
Kuwait already began cutting oil supplies to the international market, much earlier than the May 1 schedule.
Oil Minister Khaled Al-Fadhel said that the country "felt responsible for responding to market conditions" so it acted on its own. However, he did not specify whether Kuwait had reduced production by the full amount promised, or just a part of it.

Kuwait is the first and largest oil producer in the Persian Gulf to announce that it already reduced production ahead of schedule.
Whether this will be enough to compensate the declining demand is still unclear.
Russia, on the other hand, is looking for other options and may even resort to burning its own oil. Its production has not changed much from March to the present.
State-owned Saudi Aramco refused to comment whether the company plans to cut production by May 1.
Meanwhile, Iraq, OPEC's second-largest producer after Saudi Arabia, has no plans to start production cuts, according to Alaa al-Yassiri, acting CEO of Oil Marketing Co.
UAE Department of Energy officials were also not available for comment.
Among manufacturers outside the Persian Gulf, Algeria notified OPEC + ministers that its supply cuts would begin immediately. Nigeria, on the other hand, is already cutting production because of declining storage space.
Al-Fadhel said it is important for all parties of the OPEC + reduction agreement to fulfill their commitments.
The material has been provided by InstaForex Company – www.instaforex.com
Source:: Oil – growth attempts
Won't your trader friends like this?