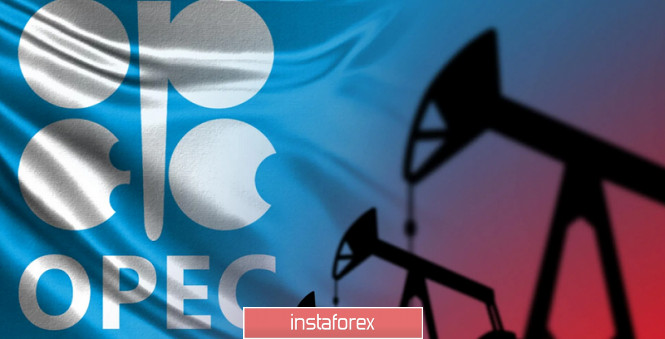 OPEC + cuts production, in response to the rapid collapse of the oil market.
According to Ed Morse, head of product research at Citigroup, "the actual cuts in production are deeper and more impressive than any reasonable person would have thought a week ago."
Over the past three weeks, oil quotes have recovered by 60%, due to the increase in fuel consumption offset by the decrease in supplies.
In Saudi Arabia, the crisis in the oil industry prompted the country to look for new ways to earn money. Thus, Saudi Arabia plans to borrow about $ 10 billion to contribute investments in the technological tool of SoftBank Group Corp.
State-owned oil producer Saudi Aramco, meanwhile, will cut exports in June, at least for a dozen Asian customers. Shipments to the US and Europe will also be reduced sharply. Kuwait, United Arab Emirates and Oman have taken similar steps.
"We are starting to see whether the producing countries are following the agreement they signed." said Clay Seigle, managing director of Vortexa, in an interview.
According to tanker tracking data, only Iraq did not follow the agreement. The country reduced exports only slightly, as this month, the supply fell by only 190,000 barrels per day, much lower than the agreed production cut of over 1 million per day.
Baghdad, on the other hand, distributes the million-barrel production cut with international oil companies such as BP Plc and Exxon Mobil Corp.
Nevertheless, it is clear that even the most stubborn member of OPEC shows signs that it can be reformed. Saudi Arabian Energy Minister Abdulaziz bin Salman and OPEC Secretary General Mohammed Barkindo recently agreed with Baghdad to abide by the rules, in which Baghdad promised to improve discipline, Barkindo said on Friday.
In the US, production cut will reach at least 2 million barrels per day in June, including liquefied natural gas, with Permian producers in West Texas and New Mexico, providing 42% of the expected reductions.
"Looking at the overall picture, the worst is over, and the market is moving towards rebalancing," said Daniel Ghali, commodity strategist at TD Securities, "The reduction in supply was quite massive," he added
Against this background, oil has been steadily growing for four weeks in a row:

The material has been provided by InstaForex Company – www.instaforex.com
Source:: OPEC + kept its promise
Won't your trader friends like this?