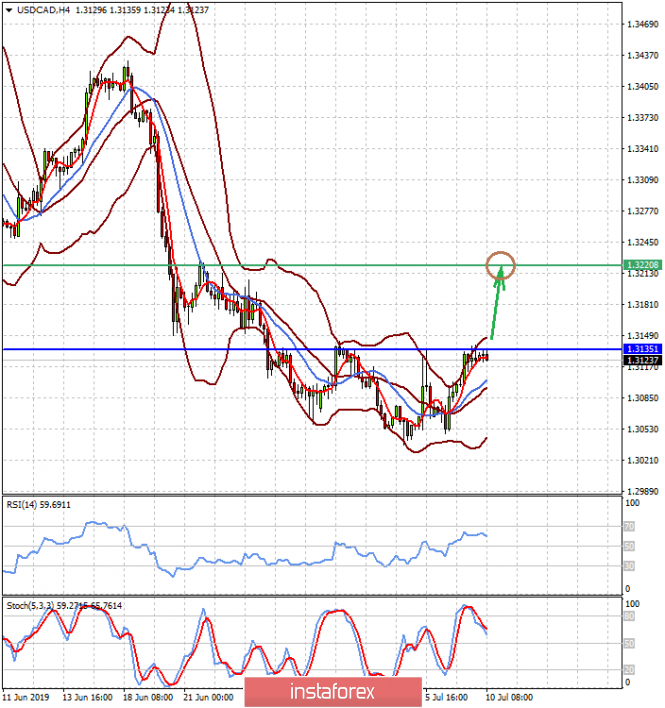 Global markets actually froze in anticipation of the speech of the US Federal Reserve to the Senate Banking Committee. The focus remains on the prospects of the Fed's monetary policy.
On Tuesday, J. Powell, in his speech at a stress test conference organized by the Federal Bank of Boston, did not address the topic of monetary policy, which only increased the tension in the markets. Previously, we have repeatedly raised the issue of the importance of the factor of certainty of the American regulator's view of the state of the American economy, its estimated opinion of the prospects for the negotiation process between Washington and Beijing on trade, as well as judgments on the situation in the global economy.
The Fed is the world's largest central bank, if not the largest at present. Its actions play an enormous role in the financial world, forcing markets to move in certain directions. Its monetary policy is in fact for world markets, and not just for the US, is decisive.
And now, investors are focusing on the likely decision of the regulator on interest rates. Earlier, amid signals of slowing growth in the US economy, lowering inflationary pressure and extremely negative employment data for the month of May, as well as a factor in the US-China trade confrontation, the Federal Reserve Chairman and a number of its members said they could consider lowering interest rates. But after last week (on Friday), very positive data on the number of new jobs already in June came out; and thus, investors began to doubt that the Central Bank will actively reduce rates, and limit itself to only a single decrease of 0.25%.
The first reaction of the market was positive for the dollar, which significantly added to all major currencies and not only to them. However, it was negative for stock markets and commodity markets assets. But at the beginning of this week, the situation stabilized. Market participants continue to view the likelihood of lowering rates as a fact and believe that an external global challenge from the US-Chinese trade war, as well as a high probability of continued braking of the American economy, will force the regulator to lower rates, although not as aggressively as previously assumed.
Forecast of the day:
USD/CAD pair is consolidating in anticipation of the outcome of the meeting of the Central Bank of Canada on monetary policy. If the bank makes it clear that it may start lowering rates this year, this will lead to an increase in the pair. Overcoming the price level 1.3135 will stimulate its increase to 1.3220.
AUD/USD is trading below the level of 0.6930. It has a chance to continue falling to 0.6880 amid the ongoing trade crisis between the United States and China.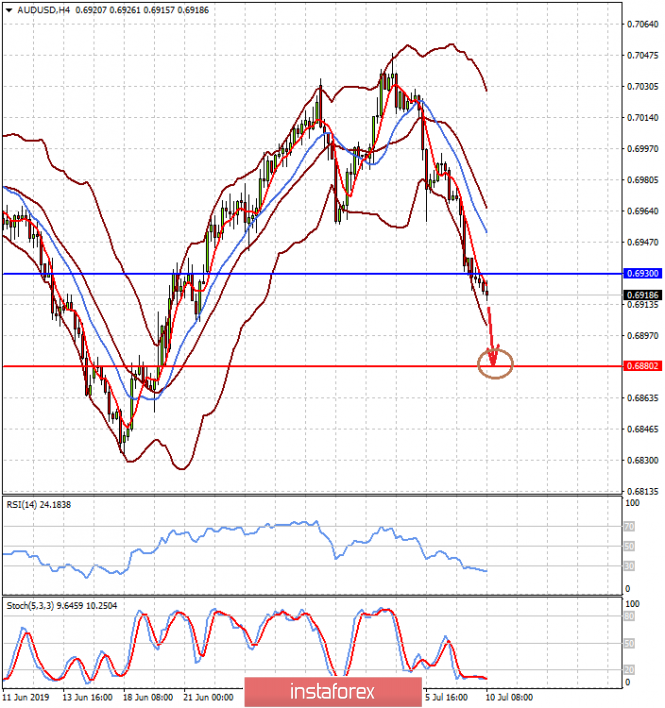 The material has been provided by InstaForex Company – www.instaforex.com
Source:: The lack of obvious hints of Powell to lower rates will push the dollar upwards (there is a high probability that the pair