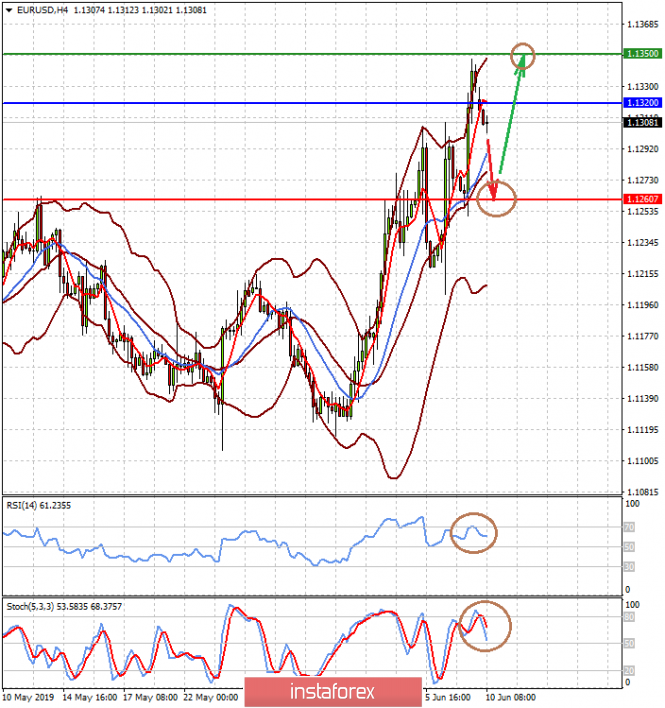 After the publication of extremely weak data on the number of new jobs in the United States on Friday, expectations of a possible reduction in the interest rates of the Fed has increased markedly in the markets.
According to the data provided by the Ministry of Labor in May, the US economy received 75,000 new jobs in the non-agricultural sector, in comparison with an expected growth of 185,000 in April values. Although it was revised down to 224,000, but still noticeably high.
After the publication of such values in the markets, there was a wave of growth in demand for risky assets, and the US dollar was under noticeable pressure. This behavior of the markets can be explained by one thing – the rising expectations of a decrease in interest rates by the Fed, which is perhaps already at the September meeting.
We have previously indicated that if the data on the number of new jobs prove to be stronger than forecast, then this will stimulate the growth of expectations of the beginning of the process of lowering interest rates by the US regulator, which means the cost of capital in dollars will decrease and become attractive for borrowing. Another reason, and no longer economic, but of a political nature, which may initiate a reduction in interest rates, is the start of this fall of the company by choosing a new US president. In this case, D. Trump will have to increase pressure on the Fed in order to force it to lower rates to stimulate the local stock market. The growth or reduction of which during his presidency is associated with his success or not.
In our opinion, the dynamics of demand for risky assets and the movement of the dollar will now depend not only on news from the fields of trade wars unleashed by Trump around the world, but also on the fresh economic data. If, following the weak numbers from the labor market, the same unimpressive values of production indicators will start to come out, and, in our opinion, this will be the case, then the Federal Reserve will have nothing to do but to reduce the cost of borrowing, which can eventually the basis for a new rally in the markets of risky assets (shares of companies, the assets of the commodity market) with a simultaneous weakening of the US dollar.
Forecast of the day:
EURUSD pair, after reaching our target level on Friday, is weakly adjusted down on the weekend wave in Germany on Monday. It is possible that it will correct down to 1.1260 before resuming its growth again to 1.1350.
A pair of NZDUSD also adjusted downward after strong growth last week. The pair may fall first to 0.6600, if it does not hold above the level of 0.6610, and then to 0.6575, which will correspond to a correction of 23% and 38% Fibonacci.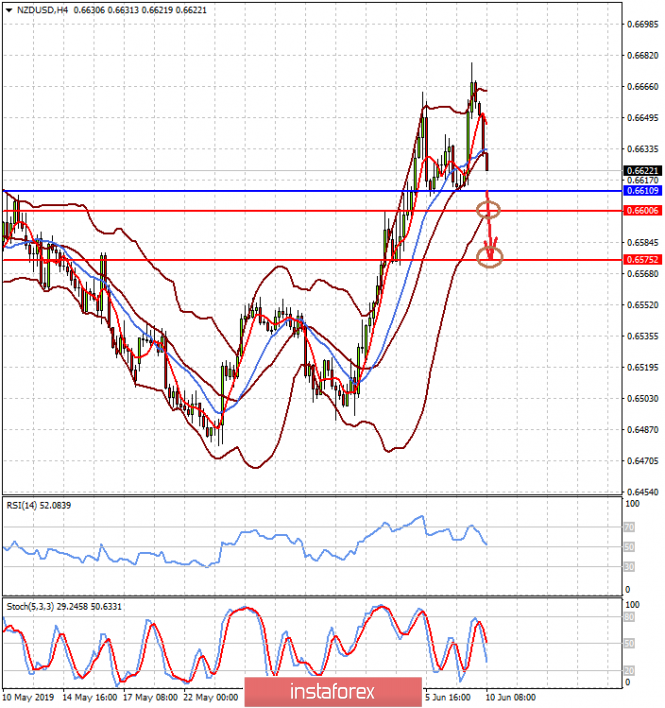 The material has been provided by InstaForex Company – www.instaforex.com
Source:: The strengthening of the dollar will be local (we expect a corrective decline in the EURUSD and NZDUSD pairs)