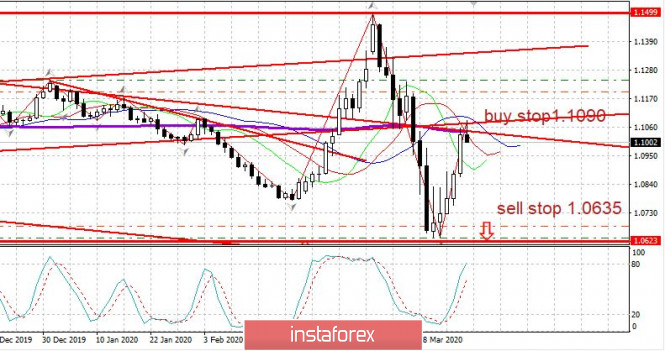 Markets grew strongly for three days – US indices, euro, and pound.
This growth is due is to the huge infusions already made by the Fed and partly by the ECB and the $2 trillion aid package which was already approved by the Congress.
However, injecting money is only a temporary solution to the problem and not the medicine that can stop the epidemic and cure the economy. Next week, the first March reports on the US economy will come out which is seemingly to be terrible, judging by the unemployment report yesterday, March 26, where there is an increase in applications for benefits of around 3.28 million in just a week.
Coronavirus: The United States is sadly leading with the number of infected cases with approximately 85,800.
Russia, on the other hand, has already reached to 1,036 reported cases with a growth of 25% per day. The center of which is in Moscow, where on morning of March 27, the number of cases went to 700 from a yesterday count of 546. That is an increase of 30% in just a day.
In Italy, the number of cases already spun to 80, 600 cases, while Spain has already noted 57, 800 cases, and Germany with 47, 400.
While the growth rate in the most important foci does not drop significantly below 10% per day, in the USA, Italy, Spain, and Germany, all market growth can be eaten swiftly.
EURUSD:
Sell from 1.0635.
Possible purchases from 1.1090.
The material has been provided by InstaForex Company – www.instaforex.com
Source:: Trader's diary for March 27, 2020. EURUSD. A new fall in markets