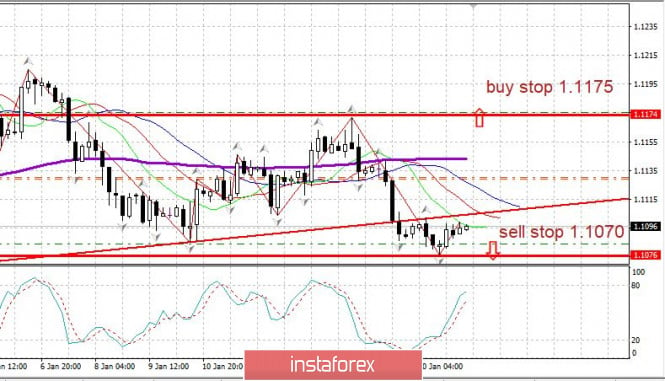 Euro tested the support at 1.1080, and bounced around quite a bit. Perhaps, this was due to the low volume of trading because of the weekend in the US.
Because of this, the question of breaking the lower border of the euro corridor remains open. If we see a break down to the 1.1070 mark, a strong fall in the euro becomes very likely. If it was a false break down, we will first face a growth and a turn upwards at 1.1135, and then attempt to break up to 1.1175.
EUR/USD:
Sell when the price breaks 1.1075 downwards.
Buy when the price breaks 1.1175 upwards.
In the news: Tesla's capitalization has surpassed US auto industry giants such as Ford and GM.
Other than that, the market is quiet. It is waiting for the start of a correction in the US market.
Furthermore, the currency market is waiting for the ECB's monetary policy meeting on Thursday.
The material has been provided by InstaForex Company – www.instaforex.com