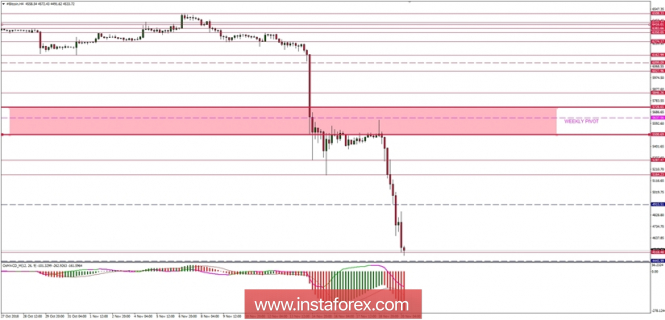 The Swiss main exchange SIX Swiss Exchange will launch the world's first e-commerce product based on cryptographic processes (ETP) next week. Supported by the Swiss startup Amun AG, the first global multi-encrypted ETP will be listed under the HODL index and will follow five major cryptocurrencies: Bitcoin, Ripple, Ethereum, Bitcoin Cash and Litecoin.
According to the article in financial media, each cryptocurrency will acquire a specific market share in the upcoming EPT, with Bitcoin representing approximately half of the ETP assets. The rest is to be divided into fractions, from 25.5% in the XRP, to 16.7% in Ethereum, while Bitcoin Cash and Litecoin will get 5.2 and 3 percent respectively of the market. Amun's co-founder and managing director, Hany Rashwan, commented that the upcoming ETF is organized in such a way that it complies with the same rigorous policy that is required by traditional ETP platforms. According to Rashwan, this will ensure a well-regulated tool for trading cryptocurrencies for both institutional and retail investors. The Amun ETP index will be managed by the German index unit of the investment management company VanEck. While Amun AG is based in the Swiss town of Zug called "crypto valley", it is reportedly a branch of Amun Technologies, a fintech company based in the United Kingdom.
The SIX Swiss Exchange is the fourth largest stock exchange in Europe with a market capitalization of $ 1.6 trillion. On Wednesday, November 14, the head of securities and stock exchanges at SIX, Thomas Zeeb stated that Blockchain-based exchanges would completely replace conventional ones in "about ten years", citing the high interest in technology costs by brokers, banks, and companies. Insurance.
ETPs represent the type of securities that are priced derivative, and transactions take place in intraday on the domestic stock exchange, based on investment tools such as commodity, currency, stock price or interest rate. Some experts predict that ETF adoption for Bitcoin will be the basis for the development of crypto markets.
Let's now take a look at the Bitcoin technical picture at the H4 time frame. The market sell-off continues and a new local low was made at the level of $4,518 and there is no indication of any trend reversal. The key technical resistance zone is now the area between the levels of $5,500 – $5,728 and as long as the price is trading below this level, the bears are in control of this market.In Sweden, XBT providers already have a Bitcoin ETP platform called Coinshares, which since 2015 has attracted around $ 1 billion and has been listed on the main Swedish stock exchange Nasdaq Stockholm. Recently, the US Securities and Exchange Commission (SEC) has ceased to accept public opinion on the review of ETF's policy in Bitcoin, after previous negation of nine applications.
The material has been provided by InstaForex Company – www.instaforex.com
Source:: Bitcoin analysis for 20/11/2018
Won't your trader friends like this?