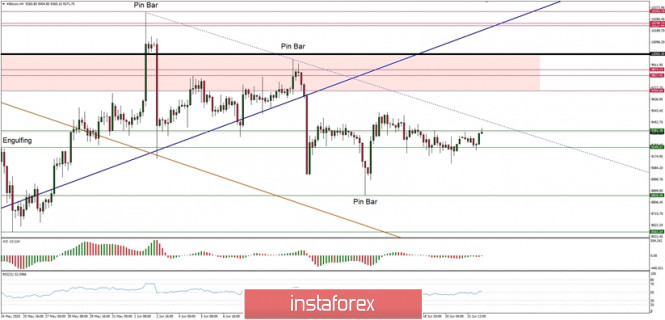 Crypto Industry News:
Economist, financial commentator and gold supporter Peter Schiff has once again "bit" Bitcoin in a tweet, basically calling him a fiat currency, such as the US dollar, thus supporting the Fed's position.
"The Fed is right about Bitcoin. It categorizes it according to fiat, as opposed to gold, which has real value. It sees nothing new in Bitcoin, only in the way it is exchanged. As you lose confidence in both traditional money and cryptocurrencies, savers will return to gold. " – he wrote on Twitter.
Liberty Street Economics, a blog run by the Federal Reserve Bank of New York, said Bitcoins and other cryptocurrencies are simply cash in another form, not "a new type of money," according to the cryptographic industry. The article indicates the difference between money itself and the way people make transactions or use them.
"The ability to make electronic exchanges without a trusted entity – a characteristic of Bitcoin – is completely new. Bitcoin is not a new class of money, it is a new type of exchange mechanism, and this type of mechanism can support various forms of money as well as other types of assets." – we read in the entry.
After many comments on the subject, Peter Schiff became known in the cryptographic space as someone who takes up the topic every day, in his opinion the superiority of gold over cryptography. In April 2020, the economist also predicted a sharp rise in gold prices and a sharp decline in the value of Bitcoins in the coming years. In March, he also called "fools" investing in Bitcoins.
Technical Market Outlook:
The BTC/USD pair has retraced the majority of the last wave up and is currently trading around the level of $9,381, which is a technical resistance for the price. There is almost no jump in momentum during the recent bounce as the RSI indicator is still hovering around the level of fifty, so this is a neutral level for momentum. The key technical resistance is seen at the level of $9,704 and the key technical support is located at the level of $8,8858. The larger time frame trend remains up.
Weekly Pivot Points:
WR3 – $10,274
WR2 – $9,895
WR1 – $9,583
Weekly Pivot – $9,212
WS1 – $8,912
WS2 – $8,511
WS3 – $8,252
Trading Recommendations:
The larger time frame trend remains down and as long as the level of $10,791 is not violated, all rallies will be treated as a counter-trend corrective moves. This is why the short positions are now more preferred until the level of $10,791 is clearly violated. The key mid-term technical support is located at the level of $7,897.
The material has been provided by InstaForex Company – www.instaforex.com