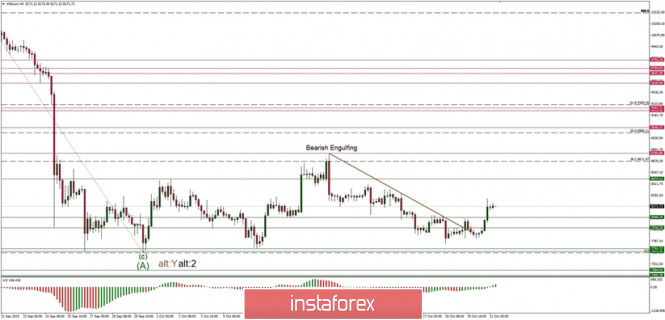 Crypto Industry News:
Computer scientist and CEO of WeWork South Africa, Stafford Masie, said Bitcoin will change the future of humanity more than any other technological innovation.
In a speech at the SingularityU South Africa Masie Summit – formerly CEO of Google Africa – he said that the exchange of Bitcoin value without intermediaries is the greatest gift that humanity has ever received technologically.
He argued that although the cryptocurrency wallet is "misunderstood, misused, misrepresented and perceived as complicated," it will revolutionize global trade. He continued that his main potential was not developed and already highly digitized economies, nor in cash-dominated informal economies, but what he called "third economies" in which barter systems still dominate:
"The third economy is an economy where people do not have access to electronic forms of value or cash distribution […] Think about people who live two hours outside of Shanghai, the central coast of China. They will use Bitcoins to trade and will unblock international transactions outside existing structures in a way you and I can't imagine, "he said.
Masie also tried to resolve basic misunderstandings about Bitcoin, such as the alleged possibility of hacking – emphasizing that "it is stock exchanges that can be hacked, not Bitcoin." By praising decentralization, Masie summarized the development of technology corporations as a breakthrough for global markets:
"Combined, the net asset value of Apple, Amazon, Alphabet, Facebook, and Microsoft represents the same value as the combined S&P 500 companies, and this is remarkable because we have never seen such a concentration of wealth in history. Combined, these companies have a value equal to product rates gross national in some countries ".
Technical Market Overview:
The BTC/USD pair has bounced to the level of $8,255 after the short-term trendline resistance had been violated during the weekend. The pair have been dangerously close to the key technical support and wave (A) bottom after the failed rally above the 61% Fibonacci retracement, but now the bulls are regaining the control over the market. The immediate support is seen at the level of $8,048 and the next technical resistance is seen at the level of $8,474.
Weekly Pivot Points:
WR3 – $9,074
WR2 – $8,707
WR1 – $8,444
Weekly Pivot – $8,103
WS1 – $7,849
WS2 – $7,474
WS3 – $7,245
Trading Recommendations:
Due to the short-term impulsive scenario invalidation, the best strategy in the current market conditions is to trade with the larger timeframe trend, which is still up. All the shorter timeframe moves are still being treated as a counter-trend correction inside of the uptrend. When the wave 2 corrective cycles are completed, the market might will ready for another impulsive wave up of a higher degree and uptrend continuation.
The material has been provided by InstaForex Company – www.instaforex.com