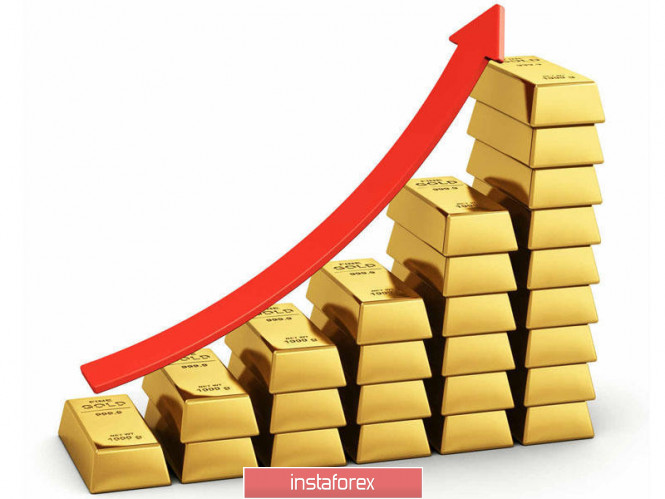 The topic of randomness or regularity of the current growth in the price of gold is of concern to many analysts. This question is asked by traders and investors. During market analysis
Let's turn to history. After a record price growth in 2011, the yellow metal showed a downward trend for a long time. Currently, gold has more than regained its lost position, and bullish sentiment has returned to the precious metals market. According to the calculations of Thomas Bachheimer, president of the European Gold Standard Institute, this is not a coincidence, but a completely natural result of the current state of the market.
Many years ago, starting in 2004, T. Bachheimer announced the future prospects of gold. At that time, precious metals cost about $430 per ounce. Few people believed the analyst, since the price of the yellow metal remained unchanged for a long time. However, much has changed after a sharp rise in value in 2011. Gold has repeatedly shown wave-like dynamics, and market participants began to look at it, and then actively acquire.
A leading expert in the precious metals market is certain that today's return of rising prices for precious metals is explained by the existing system of fiat money, which is not provided with anything. The currencies of most countries are under serious pressure due to political and economic instability in the world. Above them, the sword of Damocles threatens to slow down the global economy and the global financial crisis. In such a situation, the yellow metal is the winner, emphasizes T. Bachheimer. He is confident that in the near future, gold will gain strength and move up.
Such forecasts are often found among experts in the precious metals market. Some analysts argue that in the short term, the price of gold will rise to $1,600, or even to $2,000 per ounce. Currently, the dynamics of the yellow metal is not very stable, which is alarming for market participants. On Monday, September 30, the price of gold turned down from the resistance level of $1555, dropping below the support line at $1492. At the moment, the precious metal has fallen in price and is trading within the range of $1467–$1468 per ounce. Nevertheless, analysts expect a further rise in the asset.
The material has been provided by InstaForex Company – www.instaforex.com
Source:: Gold on the podium: the precious metal's price growth is logical