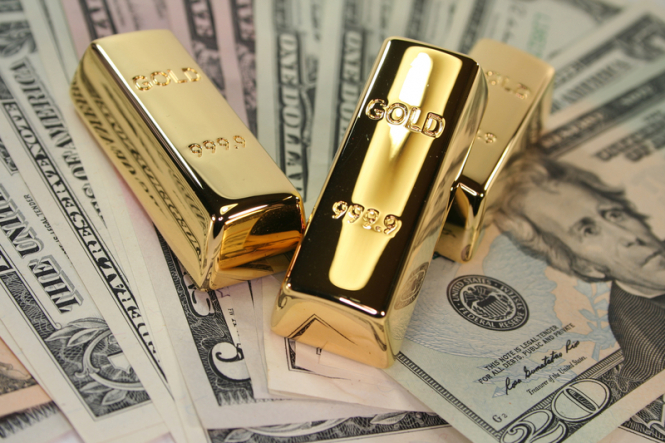 Last week, for the first time since May 2018, the price of gold overcame the level of $ 1,300 per ounce and is still above this psychological level.
"The uncertainty surrounding Brexit, the "shutdown" in the US, trade wars are only part of the problems by which the price of gold should have shown much greater growth. However, at first, weak data on the economy of the Middle Kingdom, and then a statement by IMF representatives about the slowdown of the global economy, greatly worried investors, who began to consider the US currency as a defensive asset, as a result of which the demand for it increased markedly," the experts noted.
"Now there is a struggle between gold and greenbacks for investors who want to save their savings, and the US Federal Reserve System (FRS) will probably play a key role in it," they added.
According to them, the further dynamics of the precious metal will be determined by the sentiment on the dollar, which may change tomorrow, when the results of the next Fed meeting will be known.
"In addition to the Central Bank's decision regarding the interest rate, market participants will wait for statements about the balance, and if there is a hint of a pause in both directions, this scenario will be" bearish "for the US currency and positive for the yellow precious metal. In this case, the gold rate can update the highs of 2019. If the rhetoric of the Fed's leadership turns out to be not such a "pigeon", as expected, then the precious metal risks facing a correction as part of profit-taking for long positions. However, after a possible pause, quotes may resume movement in the north direction," analysts said.
The material has been provided by InstaForex Company – www.instaforex.com
Source:: Gold vs dollar: the struggle for investors continues