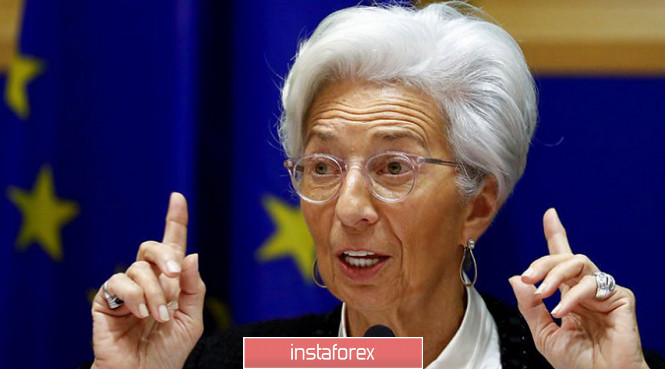 Here's the speech by Christina Lagarde:
"Dear Sir or Madam, the Vice President and I are always happy to welcome you all to today's press conference. We are ready to inform you the results of today's meeting of the Governing Council, in which Mr. Dombrovskis, Executive Vice President of the Commission, took part.
The euro zone is facing an economic crisis. The survey of consumer and business sentiment fell sharply, indicating a sharp decline in economic growth and a serious deterioration in labor market conditions. Given the high uncertainty regarding the final extent of the economic impact, the growth scenarios prepared by the ECB staff suggest that Eurozone GDP may fall by 5-12% this year.
The decisive and targeted political measures that we have taken since the beginning of March have already provided decisive support to the eurozone economy, especially to those sectors that are most vulnerable to the crisis. In particular, we support liquidity conditions, and help maintain the flow of loans to households and firms, especially small and medium enterprises, and in the meantime, we create favorable financing conditions for all sectors and jurisdictions.
In accordance with our mandate, the Governing Council is determined to continue to support households and businesses in the face of current economic turmoil and increased uncertainty in order to ensure medium-term price stability."
The following were decided at a meeting of April 30, 2020:
1. The most basic refinancing operations in the Euro Zone will be lowered to 50 basis points relative to the average interest rate from June 2020 to June 2021.
2. Refinancing operations will be moved aside from May 2020 to September 2021 to support liquidity in the financial system and to maintain the smooth functioning of money markets.
3. We also intend to fully reinvest the main payments on derivatives securities purchased under APP over the entire period of time, up to the date when we begin to raise interest rates of the ECB.
4. The ECB key interest rates will be left unchanged until we see that the inflation forecast is stable and approaches a mark below 2% within our forecast.
The following were the completed details for each item:
"After summing up the results of monetary analysis of monetary analysis, we can say that bringing inflation to 2%, a sufficient degree of monetary adjustment is only necessary in the medium-term.
As for fiscal policy, an ambitious and coordinated fiscal position is crucial given the sharp decline in the eurozone economy.
The Governing Council urges continued active and timely efforts to prepare for and support economic recovery.
In this regard, we welcome the agreement of the European Council on the establishment of a recovery fund designed to address this unprecedented crisis. "
The material has been provided by InstaForex Company – www.instaforex.com
Source:: Lagarde's speech to the ECB