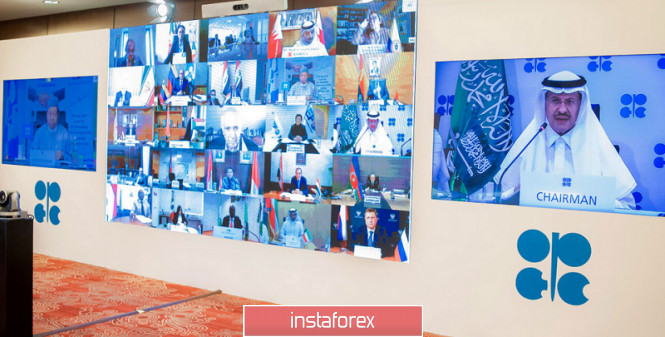 Mexican politician Andres Manuel Lopez Obrador was considering an increase in oil production in his country, but without exporting it in full. That is, he was planning to reduce supply overseas for several years. According to him, this would help to stabilize their own economy and would not harm the global one.
According to the drafted agreement, OPEC + agreed on Thursday to reduce oil production by 10 million barrels per day. Mexico was supposed to cut its output by 400,000 barrels per day. The Latin American country refused to join the deal and proposed a reduction of 100,000 barrels a day instead of the required 400,000 discussed at the meeting.
Mexico planned to reduce its oil exports in 2021 to around 780,000 barrels per day, a drop of nearly 300,000 barrels from this year.
Last week, Trump proposed a compromise in which US output reductions would be counted as Mexican. However, Saudi Arabia rejected the idea.
It turns out that Saudi Arabia delays a key pricing decision for its crude exports again. Now Saudi Arabia is negotiating with Mexico and trying to convince the country to join the deal. State-owned producer Saudi Aramco is now set to decide on and announce pricing for its May crude exports. This is the third time that Aramco has postponed the pricing decision. Everyone hopes this is the last obstacle in the negotiations.
The official selling prices, or OSPs, were meant to be released April 5 before twice being delayed to allow producers time to discuss output cuts.
According to delegates, most OPEC + countries supported Trump's proposal that output cuts American producers had started making to weather the price crash could be counted toward Mexico's share. However, Saudi Arabia insists that Mexico cut its production as much as everyone else.
The group of G-20 energy ministers said it would take "all necessary measures" to maintain a balance between oil producers and consumers, but it did not take responsibility for specific steps to reduce production.
The OPEC + negotiators sought to achieve the agreement before the markets open.
The material has been provided by InstaForex Company – www.instaforex.com
Source:: Saudi Arabia delays crude pricing decision again
Won't your trader friends like this?