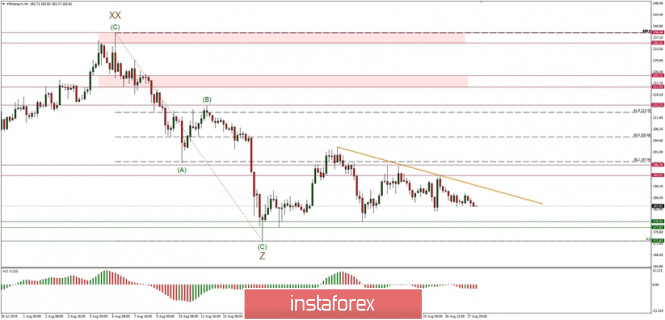 Crypto Industry News:
According to New York analytical company Blockchain Chainalysis, only 8.1% of all funds sent to cryptocurrency mixers are stolen funds.
In its latest webinar, Chainalysis reported that most of the funds sent to cryptocurrency blending services or tumblers come from exchanges, indicating that such funds are mainly used for privacy purposes, not for illegal activities.
The webinar 'Cryptocurrency Typologies: What You Need to Know About Who is Who in Blockchains' covers 14 different types of risk in the cryptographic industry, including darknet markets, terrorist financing, sanctioned cryptocurrency addresses, stolen funds, frauds and more.
In the webinar presentation, Chainalysis described the cryptographic mixer as websites or software for obfuscating the source of funds, which does not require any Know Your Customer procedures, exists in both Clearnet and Darknet and is usually centrally controlled.
Chainalysis claims that as much as 40% of all crypto tumbler funds come from cryptocurrency exchanges, and only 2.7% are shipped from the darknet market.
A significant proportion of cryptographic mix funds represent those from other mixing services, which is supposed to add an additional layer of a blackout, explained Hanna Curtis, Data Manager at Chainalysis, senior product manager.
While stolen coins make up about 8% of the funds going through cryptographic mixers, these anonymization services are still the main destination for cryptocurrencies after their theft, Curtis said.
Technical Market Overview:
The ETH/USD pair keep trading in a consolidation zone in low liquidity and volatility conditions and might be even developing a Triangle pattern. The market is positioned between the technical support located at the level of $178.81 and technical resistance located at the level of $196.76. Despite the fact, that the whole WXYXZ corrective cycle might have been completed at the level of $172.82 on 15th of August, there is still no bullish momentum present on the market. The global investors should then await the breakout in either direction.
Weekly Pivot Points:
WR3 – $218.26
WR2 – $210.07
WR1 – $196.01
Weekly Pivot Pont – $185.93
WS1 – $171.02
WS2 – $161.63
WS3 – $146.97
Trading Recommendations:
The best strategy in the current market conditions is to trade with the larger timeframe trend, which is still up. All the shorter timeframe moves are being treated as a correction inside of the uptrend. The current cycle is wave 2 of the higher degree and it might have been completed, so the uptrend should resume soon. The global investors are waiting for a breakout above the level of $238.68 to confirm the resumption of the uptrend.
The material has been provided by InstaForex Company – www.instaforex.com