There's an old stock market saying; "put 10% of your wealth into gold and hope it goes down".
This saying underlines the well-known fact that when gold rises in value it indicates that other assets are performing terribly and fear is gripping the market.  If we look at recent events, especially the ongoing word battle between North Korea and a certain blond haired POTUS, we see gold rise on the back of genuine fear of conflict.
However, despite this latest episode of hair pulling which was regarded as the closest threat of war between North Korea and the US since 1994, this spike in gold, although adequate, wasn't mouthwatering.  Instead it was another asset that appealed to the masses looking for safety.
Bitcoin Swoops in – Safe Haven Style
Bitcoin has surpassed the price of gold for the first time ever. In fact, over the last 30 days, it has doubled in value and at the time of writing it is trading at $4362 per coin. Satoshi Nakamoto's creation has enjoyed one hell of a year so far in 2017, being constantly in the headlines enjoying one new high after the next.
What made this move over the last 30 days even more interesting? The pace at which it rose.
In the middle of July Bitcoin was trading around $1985 per coin before continuing its rise higher and around the beginning of August it traded at $2789.58 per coin.  And then as hostilities increased between North Korea and the US, it skyrocketed. First it broke the $3000 mark before slicing through the $4000 level with ease.
Gold reacted in a similar fashion moving from $1258.80 an ounce at the beginning of August before moving $31 up as threats from both North Korea and Trump gripped the media.
Both reacted in safe haven style, but it was the size of the move and the speed of rise in Bitcoin value that was impressive.  Of course, many can say that Bitcoin throughout the years has been on an incredible bull run, but it took 5 months to double its value, whereas the move through $3000 and then $4000 happened in days.
Bitcoin has certainly become a safe haven, but will it ever replace gold?
Both assets have their advantages and disadvantages:
Advantages of Bitcoin
You can trade Bitcoin 24/7 with no need for a place to physically keep it.  Physical gold cannot always be bought instantly and you need to have a place to store it as it's a physical commodity.
Advantages of Gold
Gold has a track record and a long history of being a reliable store of wealth while Bitcoin on the other hand is only 8 years old.
Gold can be extremely volatile, but the reality is that the swings in Bitcoin since its existence are far wider than those of the yellow metal.
The main advantage of gold, however, is that it is universally accepted as the ideal hedge.
Gold is the safe-haven central banks and countries turn to as well the individual investor.  They know it, they know what drives it and how it behaves.
Although there are signs that Bitcoin is becoming a safe haven, the true nature of this new asset is not yet known.
 "Put 10% of your wealth into Bitcoin and hope it doesn't crash"
Before the stock market can start saying "put 10% on your wealth into Bitcoin and hopes it goes down", it should start by saying "put 10% of your wealth into Bitcoin and hope it doesn't crash".
I personally can't see Bitcoin replacing gold as the key safe haven of choice, instead I can see a future in which they are more intertwined.
On recent chart movements, you can see a slight correlation between the two and there is now talk that Blockchain, the world's leading platform for trading digital assets, may add a system to allow investors to purchase and trade gold using cryptocurrencies.
That's why Bitcoin could be becoming more of a partner than a replacement for gold. Let's face it the best results often come from combining youth and innovation with history and experience.
By James Trescothick, Senior Global Strategist – easyMarkets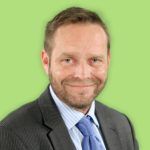 Risk warning: Forward Rate Agreements, Options and CFDs (OTC Trading) are leveraged products that carry a substantial risk of loss up to your invested capital and may not be suitable for everyone. Please ensure that you understand fully the risks involved and do not invest money you cannot afford to lose. Our group of companies through its subsidiaries is licensed by the Cyprus Securities & Exchange Commission (Easy Forex Trading Ltd-CySEC, License Number 079/07), which has been passported in the European Union through the MiFID Directive and in Australia by ASIC (Easy Markets Pty Ltd- AFS license No. 246566). Blue Capital Markets Limited