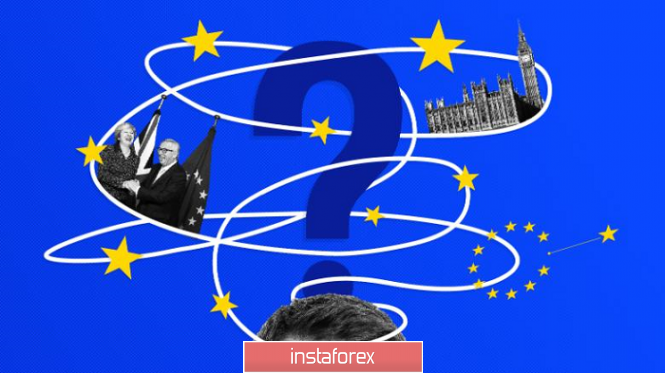 The market has clearly stood still, and is in a sideways movement. There are exactly three reasons for this. The first, of course, is associated with the main driving force in the market. We are talking about Brexit. No one is willing to take risks and make far-reaching forecasts while the House of Commons is continuing intensive discussions regarding the proposed by Johnson version of the divorce agreement with the European Union, which by the way, Europe was adopted quite quickly. Let the people's deputies better make their final decision, which we will only learn about on Thursday evening, when a final vote on this issue is planned. Thus, investors will start from what decision will be made by the House of Commons.
The second reason is the upcoming meeting of the Board of the European Central Bank, which the vote in the House of Commons will take place only on Thursday. Given that there are a number of concerns about the outcome of the last meeting for Mario Draghi, investors will prefer to be careful and take some drastic steps. After all, it is completely unclear what exactly the outgoing head of the European Central Bank will say about the state and prospects of the European economy since a lot depends on this. Most importantly, the fate of the European Central Bank's refinancing rate depends on this. In other words, it's better to wait again.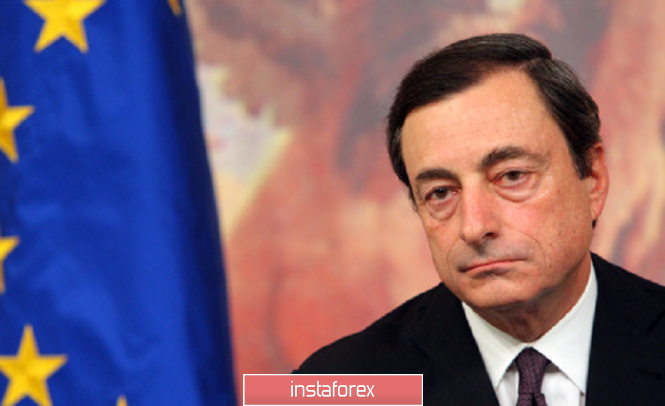 Well, the third reason becomes clear from just one glance at the macroeconomic calendar, which is completely empty. The only thing that you can pay attention to today is the sales of housing in the secondary market of the United States, which should be reduced by 0.7%. In all honesty, both the indicator itself and the extent of its change are so insignificant that investors are unlikely to pay any attention to them.
Secondary Home Sales (United States):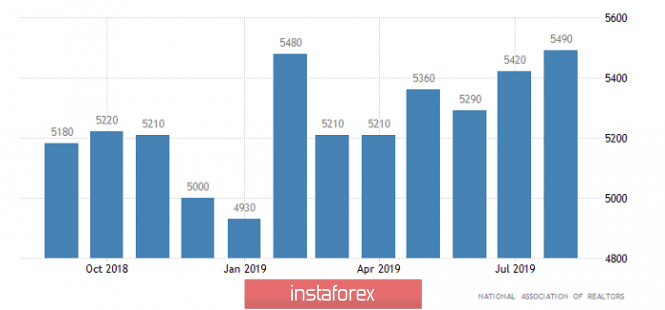 The euro / dollar currency pair reached the subsequent level of 1.1180, where it felt a periodic ceiling in front of it and, as a fact, slowed down the movement. It is likely to assume a temporary fluctuation within 1.1135 / 1.1170, with possible accumulation within the lower boundary.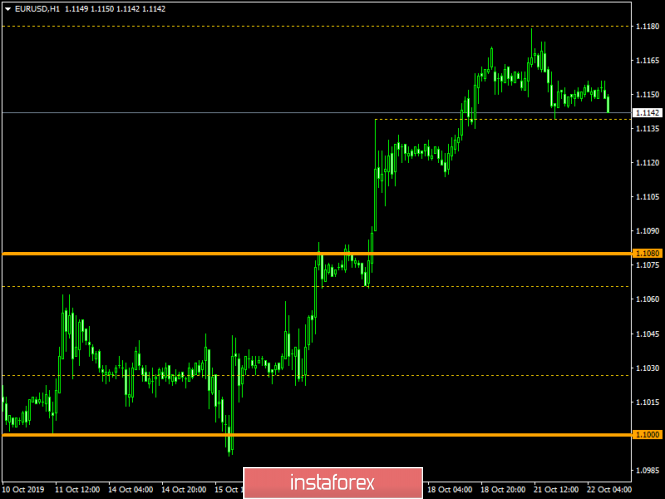 The pound / dollar currency pair felt resistance in the region of the psychological level of 1.3000 once again , as a fact of slowing down and forming a pullback. It is likely to assume that in an ideal embodiment, sellers will be able to correct us in the direction of 1.2870, However, there is another scenario. The quote goes into the accumulation stage with the boundaries of 1.2915 / 1.3000.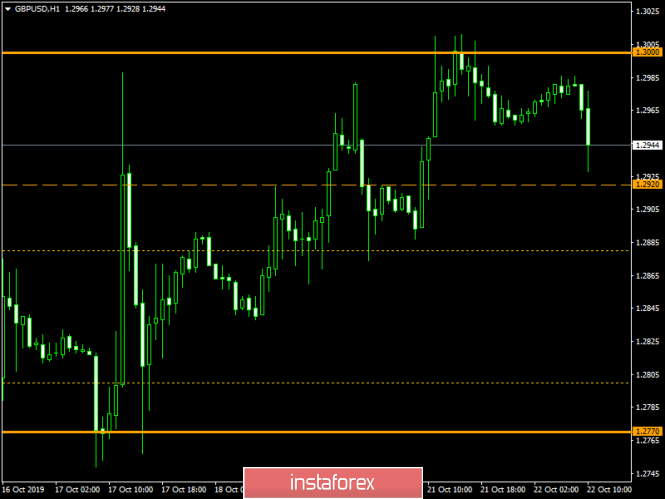 The material has been provided by InstaForex Company – www.instaforex.com
Source:: Trading plan for EUR / USD and GBP / USD on 10/22/2019