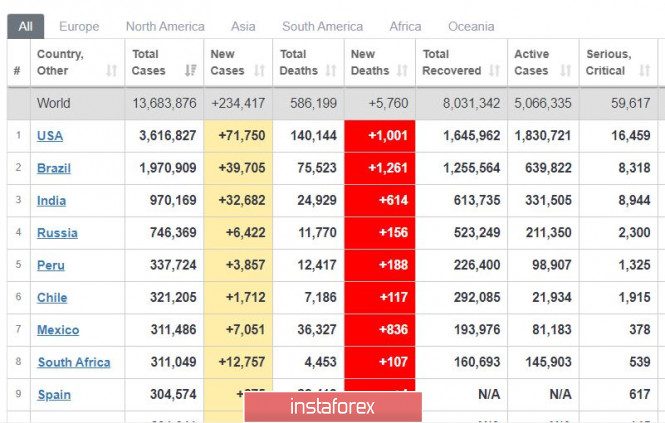 The latest data on the coronavirus indicates that the United States has recorded a new peak of daily incidence at 71 thousand. Mortality also rose at 1,000 per day, but is still considered moderate compared to its figure in the previous months. This suggests that the lethality of the virus has probably weakened.
Nevertheless, at this case, Trump will most likely lose at the upcoming US presidential elections, mainly due to his complete failure in the fight against the pandemic.
As for the other "leaders" such as Brazil and India, daily incidences of 40 thousand and 32 thousand respectively were recorded, which is also not good.
With regards to the economy, the main events for this week is the upcoming ECB meeting which will be held today, and the publication of the weekly report on the state of employment in the United States.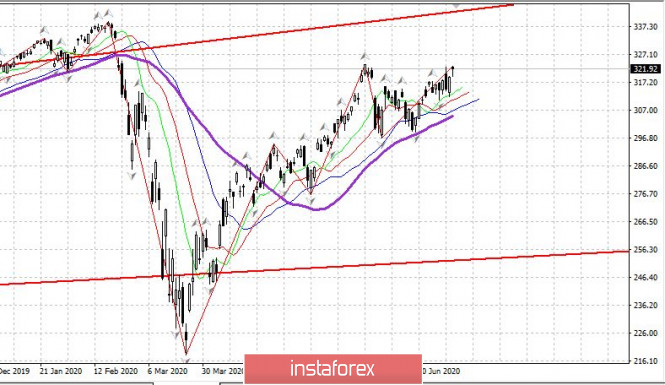 The US market is currently near the highs and may rise even further if the data on US employment comes out strong today.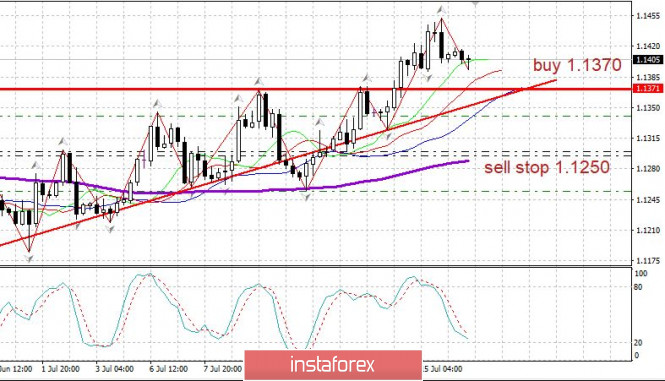 As for the euro, traders are awaiting the ECB meeting and press conference that will be held today, during which the market expects the ECB to support the economy with liquidity in the event of a slowdown.
In addition, the weekly report on the state of employment in the United States will also be published today.
EUR/USD: the euro is under a correction. Holding above the level of 1.1370 is a signal that growth will continue.
Hence, keep buying positions from 1.1345, targeting the level of 1.1500 and above.
In case of a reversal, a new level for selling will appear.
The material has been provided by InstaForex Company – www.instaforex.com
Source:: Trading plan for EUR/USD on July 16, 2020. News on the coronavirus, upcoming ECB meeting and the publication of the state
Won't your trader friends like this?