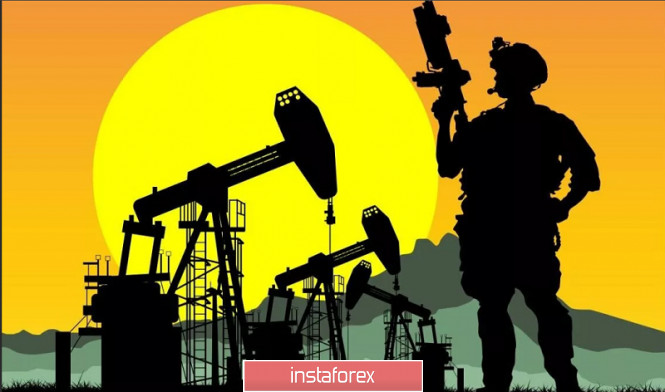 WTI quotes plummeted in just a few days, which caused many to doubt whether the market will recover at all. According to IHS Markit, about 1.75 million barrels per day is at risk of closure, and new wells that were projected to be put into operation by the end of the year will be reduced by almost 90%.
The shale revolution, which Trump called "American energy domination" back last year, may very well come to an end.
Even at a price of $ 15 per barrel, companies are still on the verge of losing money. The cost is still very much higher than demand. "At this price, you will begin to close large volumes of production," said Raoul LeBlanc, analyst at IHS Markit-Houston.
To date, 51,000 workers have already been laid off, lowered salaries, or sent into retirement.
"The US oil market risks deterioration next month," said veteran analyst Paul Sankey. Manufacturers "have nowhere to go with inexorable production, which is reduced to zero for weeks and months."
With the current situation, Trump set to work:
1. The US barred Chevron from producing oil in Venezuela.
Chevron is no longer allowed to drill, sell, buy or transport crude oil and petroleum products in Venezuela until December 1, according to the Office of Foreign Assets Control. The solution also affects four US oil service providers: Halliburton, Schlumberger, Baker Hughes and Weatherford International.
"Chevron will continue to comply with applicable laws and regulations regarding the activities it is authorized to carry out in Venezuela," the company said. "We remain committed to the integrity of the assets of our joint venture, the safety and well-being of our employees and their families, and the social and humanitarian programs of the company in these difficult times."
Venezuela accounts for only about 1% of world Chevron oil production, but it remains strategically important because of the country's vast unused reserves. Chevron leaving would give way to market share and influence of Russian and Chinese companies.
2. Oil rebounds as Trump threatens Iran.
On Wednesday, Trump instructed the US Navy to fire at Iranian ships if harassed. Prices rose despite full warehouses and US stocks exceeding forecasts.
Trump said this a week after Iran's fleet was seen dangerously close to US ships in the Persian Gulf.
"Oil is growing because of Trump's announcement that the US Navy must shoot down any Iranian gunboats that pose a threat," said OANDA analyst Edward Moya in an email to IBD. "Combined with wide increase in stock risk, energy traders use Trump's tweet as an excuse to temporarily abandon their bearish position."

Chris Lafakis of Moody's Analytics, on the other hand, believes that the rise of oil quotes is caused by the market focusing on the declining storage availability, not the renewed tensions in the Middle East.
The material has been provided by InstaForex Company – www.instaforex.com
Source:: Trump ready to fight over oil
Won't your trader friends like this?