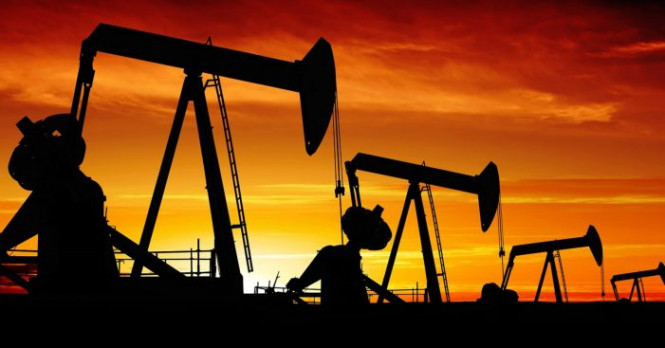 The volatility of oil demand is one of the reasons for the coronavirus spread. There is a risk of additional restrictive measures, as new outbreaks of the disease have been fixed in the United States, India, and China. The timing of economic recovery directly depends on the pandemic, the head of the US Federal Reserve said. If the pandemic worsens, it will be difficult to hope for a quick recovery in oil prices.
According to official figures from the Department of Energy, US oil reserves fell by 10.6 million barrels. This is a record decline in oil reserves since the beginning of this year. The reduction in oil reserves was facilitated by a rise in net imports by 1 million barrels per day. Reserves of gasoline and distillates grew by 0.65 and 0.5 million barrels, respectively. The data exceeded the forecast.
Also, from August 1, the terms of the new OPEC + deal will come into force. Oil production will rise despite the fact that demand is falling. In this regard, Saudi Arabia will reduce the official prices for its Arab Light oil for September delivery by $0.48 per barrel. Earlier, Saudi Arabia regularly raised prices, taking advantage of OPEC + production cuts and recovery in demand.
Analysts also reported a significant drop in spot prices for Russian ESPO oil and UAE Upper Zakum blend in Asia. The reason for this was a drop in demand on the side of China. China does not need oil, as in the spring, it took advantage of the collapse in prices and bought cheap oil. China's oil reserves, both government and commercial, are overfilled.
Moreover, recent floods in China have led to problems with logistics and, as a result, contributed to a reduction in imports. Due to this, fuel sales in India fell.
Although, the demand for fuel in Asia has grown rapidly relative to the rest of the world, global reserves of oil and petroleum products are still very high. Moreover, the coronavirus continues to spread all over the world.
Now, Arab Light oil is supplied to Asia at the price of $1.20 per barrel, but in September the price will fall to $0.72 per barrel.
Benchmark oil prices rose after falling. Brent crude again approached the resistance of $43-44 per barrel. WTI price rose by 0,23% to trade at $40.01.
The material has been provided by InstaForex Company – www.instaforex.com
Source:: Oil prices ride roller coaster